Friday 17th March 2023
---
White Barns, Ford End, Chelmsford, Essex, CM3 1LT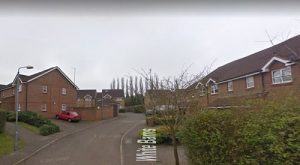 Bedrooms-2 Bathrooms– 1
Property Type– Unfurnished Flat
Location– Chelmsford
Property Reference– 16912
Age Restrictions– None Lift Access– None
Garden type– Communal
Parking– Communal-non allocated Pets– Not Allowed
Rent per week: £120.88 Service Charge per week: £29.07
Please note we will require 2 weeks rent to be paid in advance if you are successfully offered the property.
Description:
The Guinness Partnership is pleased to offer this unfurnished 2 bedroom flat.
There is 2 double bedrooms, the bathroom is a wet room and has electric heating.
The property is in a quiet area but a short drive from Chelmsford center
Please use the below link to view the area on Google Maps.
https://www.google.co.uk/maps/place/White+Barns,+Ford+End,+Chelmsford+CM3+1LT/@51.8227435,0.4272993,17z/data=!3m1!4b1!4m6!3m5!1s0x47d8eda740059e35:0x50fda298d2615644!8m2!3d51.8238428!4d0.4302944!16s%2Fg%2F1tc_kdj_
---
---